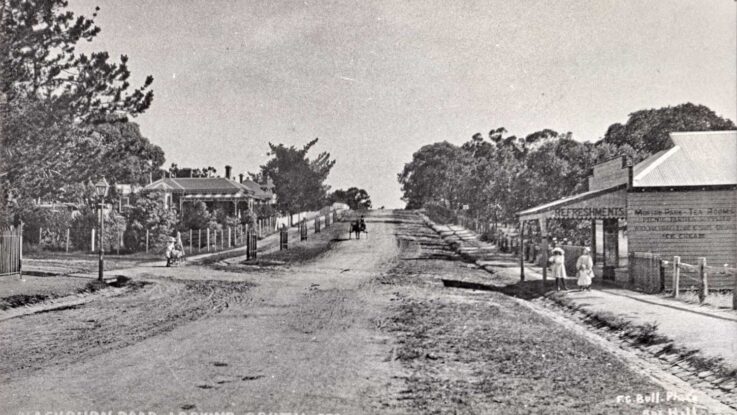 The origin of the name Blackburn is not certain, but it may have been that of an early settler or of the designer of Yan Yean Reservoir, James Blackburn. First settled by Europeans in the 1840s, originally "Blackburn Creek" was a staging post on the way to Lilydale, centred on the Travellers' Rest Hotel (erected 1861). In 1876 a post office opened, followed two years later by a store.
The Freehold Investment and Banking Company Limited was formed in 1882 and purchased about a thousand acres around the Blackburn railway station, which was the basis of a development known by several names but usually referred to as the Blackburn Model Town. Streets were laid out and a recreation hall and tennis courts built, along with a cricket oval and a reserve. A watercourse was dammed in 1889 to form the Blackburn Lake, which was described as the "principal attraction" of the township. A further selling point for the development was the installation of gas lights "so numerous that they look like stars at night".
Notwithstanding, few blocks were sold by the company; however, the triangle between Blackburn and Central roads was attracted a pocket of residential development. In 1892, Blackburn was described in the Municipal Directory as a "rising township", and was still described thus thirty-five years later, most houses in the area not being built until after World War II. In the years prior to the First World War, orchards spread across the area to the north of White Horse Road, and a cool store was opened in 1918.
Blackburn Lake was a popular day trip destination (by rail) in the 19th century. Some Australian artists, including Roberts and McCubbin, painted the bush in the area – in fact, Blackburn attracted people who appreciated a bush setting for their suburban villas, and this gave the place the distinctive character that has endured to this day.
In 1908, with the substantial assistance of Premier and Treasurer, Sir Thomas Bent, the Adult Deaf and Dumb Mission bought seventy acres of the original Freehold Investment and Banking Co. property for £21 an acre. By March 1909 a bulb house had been erected, and land ploughed and harrowed; the following month some 400,000 bulbs were planted – the beginning of the flower farms that, due to the soil and climate, became prominent in the Blackburn and Nunawading areas. Apart from the Adult Deaf and Dumb Society (renamed thus in 1910), several families developed skills in growing and marketing flowers, both for seeds and for the Melbourne cut-flower market.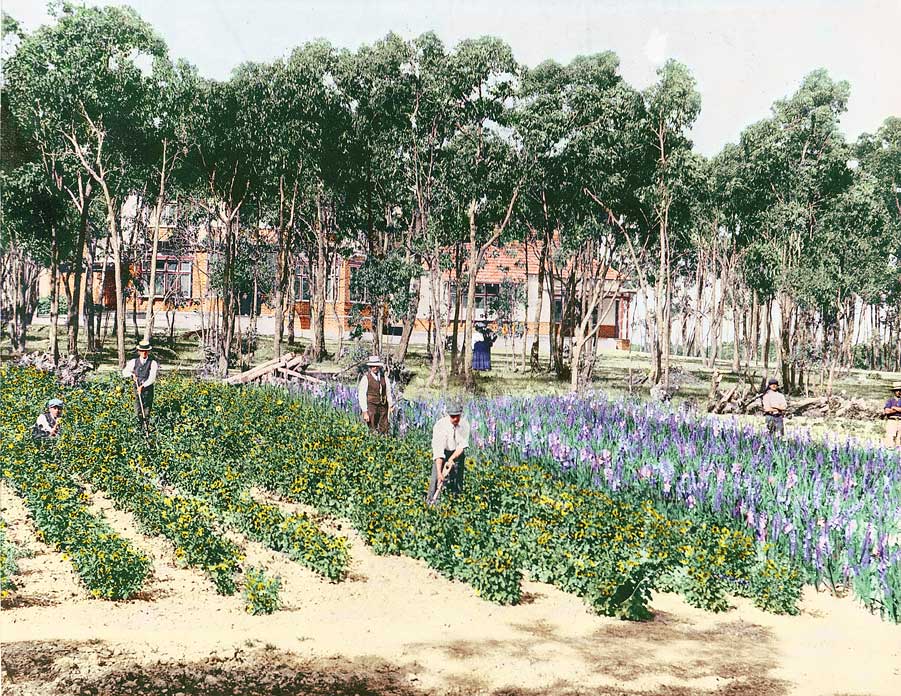 On 26 May 1925, the eastern two-thirds seceded from the Shire of Nunawading and the Shire of Blackburn and Mitcham came into being. Subsequently, on 30 May 1945, the shire was proclaimed as the City of Nunawading, remaining thus until on 15 December 1994 it was abolished and, along with the City of Box Hill, merged into the newly created City of Whitehorse.