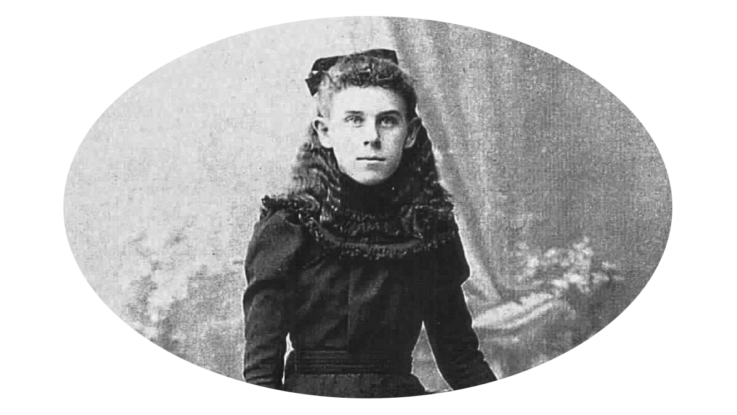 Mary's Childhood
I was born on 7 May 1887 in a rather pleasing, but humble, stone cottage that my father built, following the design of those he knew in Northern Prussia before he emigrated. I never knew my father, August Schwerkolt, but was told he was a hardworking man who established a farm that included an orchard, grapevines, beehives and a quarry. Sadly, he died a few months before I was born. August Schwerkolt built the cottage in 1885 to provide a sturdy home for his second wife, Wilhelmina, and their children. My brother John was eighteen months older than I. He'd come into the world with a twin sister, Bertha, but she had not survived.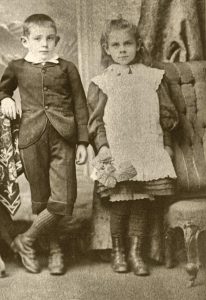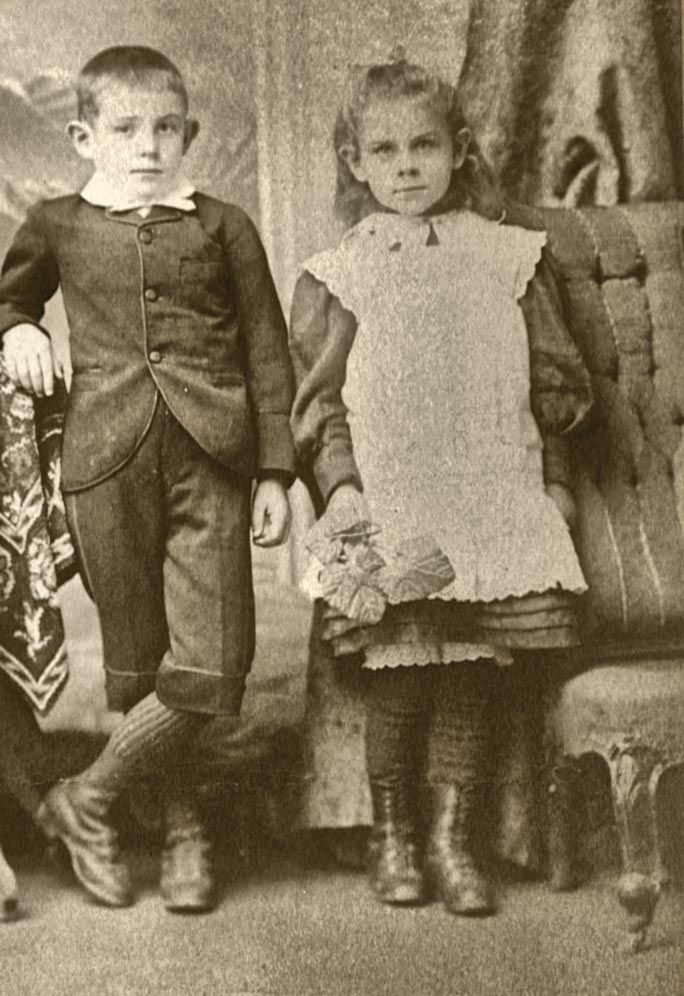 The cottage stood near a lovely creek on the property. Indeed, it was a rather peaceful place to begin life as a young girl. I began school at the age of four. By today's standards Ringwood State School was a rather small affair, but at the time it always seemed there were plenty of children to play with. I remember milking the cows in the morning before going to school.
There was plentiful life in our cottage as well. Both my parent's earlier spouses had died and there were children from their first marriages. There were many relatives visiting the cottage and working the orchard, and my grandmother lived with us until she passed away in 1899 at the age of 89.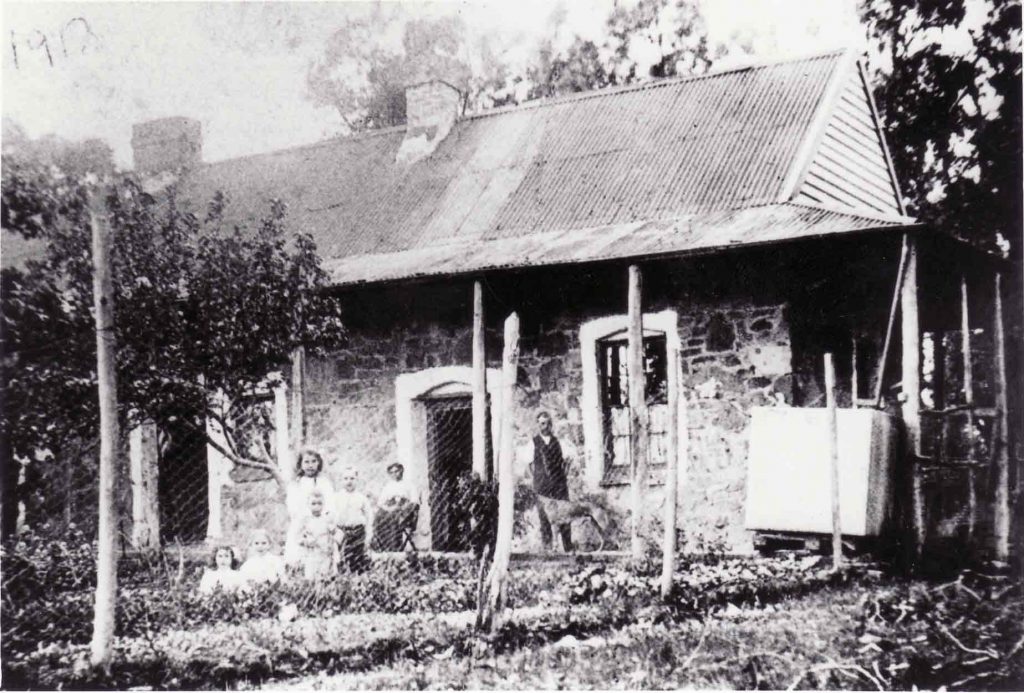 My mother had three daughters from her first marriage, and the first, Dora, was born in Germany in 1866; the family migrated to Australia in 1872. Dora at the age of 17 married Franz Schwarzman in Melbourne. At the time of my birth Dora and Franz already had two daughters and they lived near the cottage. The other two daughters from my Mother's first marriage were twins, Cissie and Minnie. They were born in Collingwood in 1874. At the time of my birth they were thirteen years old.
Cissie married Louis Schwerkolt when I was three and Minnie married Carl Benno Schwerkolt when I was five. These brothers were from August's first marriage, so although they had family ties by marriage, there was no blood connection between them. At a very early age I found myself 'aunt' to twelve nephews and nieces.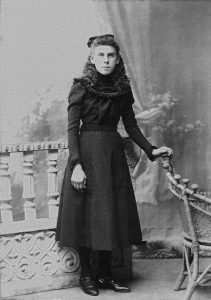 In 1900, my mother, Wilhelmina, decided to move us to America. Her mother had passed away the year before. Mother had trouble with her eyes and had undertaken an operation, but it was not successful and her eyes were failing. At this point she was dependent on Louis, my half-brother, to pay her ten shillings per week in accordance with Father's will. I was thirteen and John was fourteen and a half. We set sail for a new life in Pittsburgh near my mother's brother, Uncle John Kruse.
Three years after settling in America my brother, John, took ill with meningitis. Mother took care of him, but he succumbed, and died at age 17. Mother was heartbroken, and somewhat unwell herself. Being almost blind she took her own life six months later. She was fifty-nine. I was the one who found her hanging. Many would say she died of a broken heart.
At sixteen I was an orphan; I went to live with my Uncle John Kruse and began work to support myself. I found work at Dimlings Candy Shops, a family business based in Pittsburgh, Pennsylvania. Two Dimling brothers ran the candy shops as well as a restaurant.