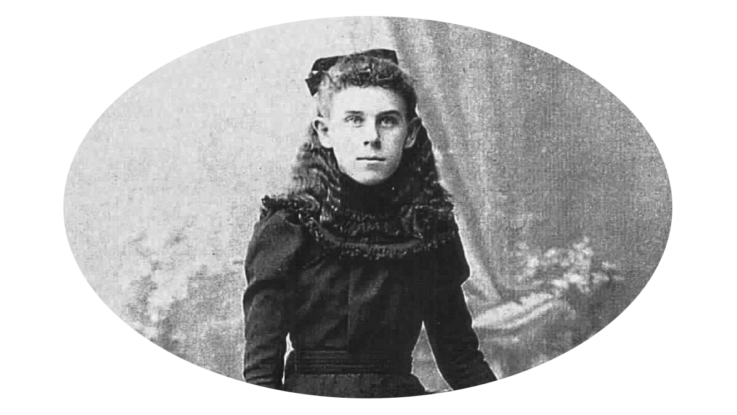 Mary's Childhood
I was born on 7 May 1887 in a rather pleasing, but humble, stone cottage that my father built, following the design of those he knew in Northern Prussia before he emigrated. I never knew my father, who, sadly, died a few months before I was born.
The cottage stood near a lovely creek on the property. Indeed, it was a rather peaceful place to begin life as a young girl. There was plentiful life in our cottage as well. Both my parent's earlier spouses had died and there were children from their first marriages.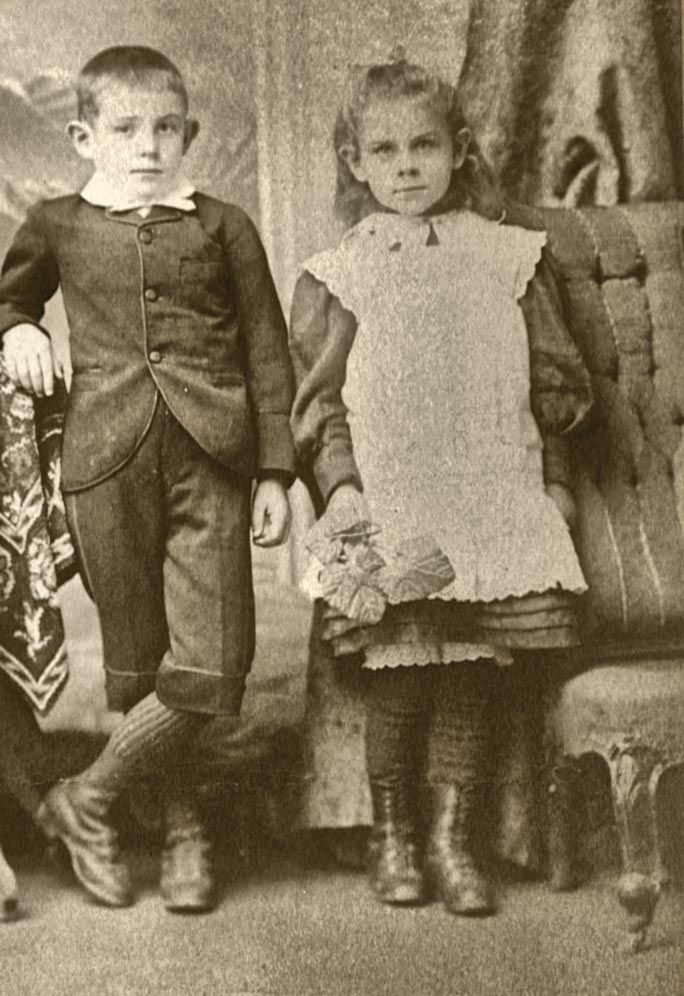 In 1900, my mother, Wilhelmina, decided to move us to America. Mother had trouble with her eyes and had undertaken an operation, but it was not successful and her eyes were failing. I was thirteen and John was fourteen and a half. We set sail for a new life in Pittsburgh near my mother's brother, Uncle John Kruse.
Three years after settling in America my brother, John, took ill with meningitis and died at age 17. Mother was heartbroken, and somewhat unwell herself. Being almost blind she took her own life six months later. She was fifty-nine. At sixteen I was an orphan; I went to live with my Uncle John Kruse and began work to support myself. I found work at Dimlings Candy Shops, a family business based in Pittsburgh, Pennsylvania.
(Left) Mary and John c. 1892

Losing the cottage for the first time
With no mother or father – or, indeed, brother – there were many things to adjust to in that period. It came to light that mother had mistakenly sold the cottage and acreage to my half-brother, Louis, for ten pounds. Fortunately, Uncle John had been executor of August's will while residing in Melbourne and he was keen to get the will rectified.
We sailed to Australia, arriving in Melbourne on 23 August and set to our business. With the titles to the cottage and the Northcote property claimed, all was settled. I sailed on the Seydlitz from Melbourne and was attracted to Emil, the ship steward.
Flirting, marriage and settling down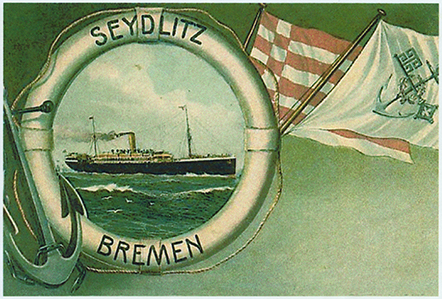 When the Seydlitz docked at Colombo, Ceylon, I purchased the most exquisite wedding dress. Emil followed me back to America where we both found work at a mountain resort. In 1912 we were married in a Lutheran church in Pittsburgh. Two years after we married, with work difficult to find in America, we decided to move back to my family in Australia with a short stay with Emil's family in Germany en route.
World War I broke out officially on 1 August, and intervened with our plans in a most dreadful way. Emil was conscripted into the German army. He was still officially a German citizen and had to comply. I was left to fend for myself
The War
Initially I lived with Emil's family in a farmhouse near Insterburg, close to the Lithuanian border.
The family I lodged with in Berlin were very kind and sympathetic to me, particularly when I was in hospital with scarlet fever. I contracted the illness in June 1915. All the hospitals were overcrowded with wounded soldiers, so I was placed in the Barracks with children and young adults, and was quarantined because I was infectious.
Once I was well again I worked different jobs, and somehow, Emil ended up surviving the War and returning to me.
From Germany to the United States
We needed to move quickly. America was our other option. We used up all our money to purchase passports and visas in an attempt to migrate as quickly as possible.
Battle for the Cottage
As I had married a German national, once war broke out the cottage and Northcote property were held by the Public Trustee. Eventually, after the war the title of the cottage was restored to my name – only to be confiscated again when WWII broke out.
For eighteen years, nephew Charles (Schwerkolt) worked tirelessly to have the title restored to my name. The only legal way was by adverse possession. This meant fencing and maintaining the property as well as paying the rates for 30 years. In 1963 I attained title to my property. The sale of the cottage to the City of Nunawading was negotiated by Charles and was finalised in March 1964.

Mary Jackschowsky (née Schwerkolt) passed away on 29 April 1966.
If you would like to find out more about Mary's story, click here.